You may find interesting
Close
McCONNEL Mc Connel 025-1500 HEGGENSCHAAR
€1,950
Reform M9 Type 800 031 ACT 340 11HP
€2,900
Husqvarna Automower 308 robotmaaier
€908
BOXER AGRI
price on request
Husqvarna automower 535 AWD
€4,295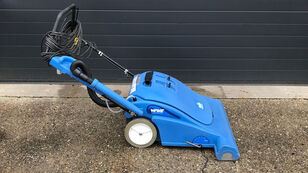 Wave
price on request
McCONNEL Power Arm 6585 Klepel / Heggenschaar lawn mower
1/9
≈ $29,290
≈ KES 3,228,000
Model
Power Arm 6585 Klepel / Heggenschaar
First registration
2011-01-01
Location
Netherlands
Rheden
++++

Condition like new.
2 cutting heads; mower and hedge ( see pictures )

= Dealer information =

+++


Opening hours: Monday till Thursday from 8.30 till 17.30 and Friday from 8.30 till 16.00

Lunchbreak: 12:30 t/m 13:00

We have a big stock off equipment, vans and trucks for the maintanacne of the public areas.

= More information =

Drive: Wheel
Supply voltage: 12 V
CE mark: yes
General condition: very good
Technical condition: very good
Visual appearance: very good
+++


Öfnungszeiten: Montag bis Donnerstag von 8.30 bis 17.30 und Freitag von 8.30 bis 16.00 Uhr.

Mittagspauze van 12:30 t/m 13:00

Wir haben viele verschiedene Kommunal -, Fahrzeugen und Machinen am Lager. So wie Pritsche-, Kipper LKW mit und ohne Kran. Mäher , Kehrmachinen , Usw...

= Weitere Informationen =

Antrieb: Rad
Netzspannung: 12 V
CE-Kennzeichnung: ja
Allgemeiner Zustand: sehr gut
Technischer Zustand: sehr gut
Optischer Zustand: sehr gut
Drivanordning: Hjul
Forsyningsspænding: 12 V
CE-mærke: ja
Overordnet stand: meget god
Teknisk stand: meget god
Visuelt udseende: meget god
Propulsión: Rueda
Tensión de alimentación: 12 V
Marcado CE: sí
Estado general: muy bueno
Estado técnico: muy bueno
Estado óptico: muy bueno
Commande: Roue
Tension d'alimentation: 12 V
Marquage CE: oui
État général: très bon
État technique: très bon
État optique: très bon
+++
In nieuwstaat verkerende McConnel Power arm type 6585 uit 2011. Aandrijving middels aftak as.
Incl. joytstick+display.
Arm en heggenschaardek zijn weinig ingezet.
Incl. McConnel klepelbak en Dabekausen heggenschaar met 3 messen.
= Bedrijfsinformatie =
+++
Openingstijden: maandag t/m donderdag van 8.30 tot 17.30 en vrijdag van 8.30 tot 16.00 uur.
Lunchpauze van 12:30 t/m 13:00
Wij hebben een grote voorraad Voertuigen en Machines voor het Beheer en Onderhoud van de Openbare Ruimte. Zoals: Bedrijfsauto's zoals: Gesloten bussen, Pickup 's, Kipper 's al dan niet met een Kraan, Veegvuilvoertuigen, Maaimachine 's, Veegmachine 's, Vuilniswagen 's, Kolkenzuigers, Vrachtwagens met Haakarm ( en Kraan ), Werktuigen, etc.
Daarnaast hebben we een groot assortiment winterdienstmaterieel, zoals: Zoutstrooiers (aanhanger, opzet etc.), Sneeuwborstels en -ploegen, etc.
B-tham T&C B.V.
Schaarweg 2
6991GV RHEDEN (bij Arnhem)
show contacts
= Meer informatie =
Aandrijving: Wiel
Voedingsspanning: 12 V
CE markering: ja
Algemene staat: zeer goed
Technische staat: zeer goed
Optische staat: zeer goed
Napęd: Koło
Napięcie zasilania: 12 V
Oznaczenie CE: tak
Stan ogólny: bardzo dobrze
Stan techniczny: bardzo dobrze
Stan wizualny: bardzo dobrze
Привод: Колесо
Напряжение питания: 12 V
Знак CE: да
Общее состояние: очень хорошее
Техническое состояние: очень хорошее
Внешнее состояние: очень хорошее
Important
This offer is for guidance only. Please request more precise information from the seller.
Safety tips
Seller's contacts
Niklaas J.W. Bosker
Languages:
English, German, Dutch
Netherlands, Gelderland, 6991 GV, Rheden, Schaarweg 2
Seller's local time: 00:53 (CEST)
Selling machinery or vehicles?
You can do it with us!