DRACO DTTAD 1000-1600 closed box semi-trailer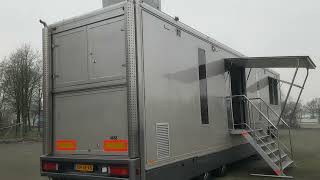 1/36
Need delivery?
Calculate the cost of delivery
= More options and accessories =

- Air suspension

= Dealer information =

We do our best to keep the data as accurately as possible.
No rights derived from the data given

= More information =

APK (MOT): tested until 08/2022
General condition: good
Technical condition: good
Visual appearance: good
Vzduchové odpružení
= Weitere Optionen und Zubehör =

- Luftfederung

= Firmeninformationen =

Wir tun unser Bestes, um die Daten so genau wie möglich zu geben.
Keine Rechte aus den Daten abgeleitet.

= Weitere Informationen =

APK (Technische Hauptuntersuchung): geprüft bis 08.2022
Allgemeiner Zustand: gut
Technischer Zustand: gut
Optischer Zustand: gut
= Flere valgmuligheder og mere tilbehør =

- Luftaffjedring

= Yderligere oplysninger =

APK (Bileftersyn): testet indtil aug 2022
Overordnet stand: god
Teknisk stand: god
Visuelt udseende: god
= Más opciones y accesorios =

- Suspensión neumática

= Información de la empresa =

Hacemos nuestro mejor esfuerzo para mantener los datos con la mayor precisión posible dar.
No hay derechos derivados de los datos.

= Más información =

APK (ITV): inspeccionado hasta ago 2022
Estado general: bueno
Estado técnico: bueno
Estado óptico: bueno
= Plus d'options et d'accessoires =

- Suspension pneumatique

= Plus d'informations =

APK (CT): valable jusqu'à août 2022
État général: bon
État technique: bon
État optique: bon
Légrugós felfüggesztés
Sospensioni pneumatiche
= Aanvullende opties en accessoires =

- Luchtvering

= Bijzonderheden =

UNIEKE PROMOTIE TRAILER
SELF SUPPORTING AANGEDREVEN DOOR EEN HATZ DIESELMOTOR
VOORZIEN VAN HYDRAULISCH UITSCHUIFBARE MIDDENSECTIE
BEREIKBAAR MIDDELS TRAP EN DUBBELE SCHUIFDEUR
KEUKEN BLOK MET DIVERSE APPARATEN
GROOT TV SCHERM
VIA WENTELTRAP IS HET DAK TOEGANKELIJK GEMAAKT EN TE GEBRUIKEN ALS DAKTERRAS
HET DAK IS RONDDOM VOORZIEN VAN RVS GESLOTEN HEKWERK, DAARNAAST OOK 4X RVS VLAGGEMASTEN
VOORZIEN VAN VERWARMING EN WATERTANKS.
TRAILER IS VOOR VELE DOELEINDEN TE GEBRUIKEN
WORD COMPLEET GELEVERD MET ENORME TENT EN ALLUMINIUM LIGGERS, OOK DE RUBBEREN TEGELS ZIJN ERBIJ

VOOR MEER INFO BEL 0653401370

= Bedrijfsinformatie =

Wij doen ons best om de gegevens zo accuraat mogelijk weer te geven.
Er kunnen geen rechten ontleent worden aan deze gegevens.

= Meer informatie =

APK: gekeurd tot aug 2022
Algemene staat: goed
Technische staat: goed
Optische staat: goed
= Więcej opcji i akcesoriów =

- Zawieszenie pneumatyczne

= Informacje o przedsiębiorstwie =

Dokładamy wszelkich starań, aby dane były jak najdokładniej, aby dać.
Nr prawa wynikające z tych danych.

= Więcej informacji =

APK (Przegląd techniczny): zatwierdzone do aug 2022
Stan ogólny: dobrze
Stan techniczny: dobrze
Stan wizualny: dobrze
Suspensão pneumática
= Дополнительные опции и оборудование =

- Пневматическая подвеска

= Дополнительная информация =

APK (TO): проверка пройдена до aug 2022
Общее состояние: хорошее
Техническое состояние: хорошее
Внешнее состояние: хорошее
Vzduchové odpruženie
Havalı süspansiyon
Important
This offer is for guidance only. Please request more precise information from the seller.
Safety tips
Seller's contacts
Seller's local time: 10:36 (CET)
Selling machinery or vehicles?
You can do it with us!